Creating an Article
Articles contain all the same features as Pages, but instead of being part of the main Navigation Menu they are instead contained within Category Groups and organized using Tags.
Before creating your first Article, ensure that you are familiar with Creating a Page and working with Category Groups, as those concepts will apply when working with Articles.
Creating a Basic Article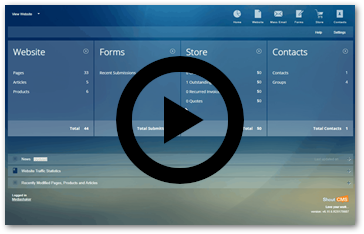 In the Administration Console, click on the top navigation icon titled "Website", then click "Add Article".
Enter the title of the Article.
Click "Select Placement" and choose where the Article should be located. Multiple Category Groups can be selected.
Type a short summary for the Article. This is the text that will be displayed whenever it is displayed or Featured somewhere else on your site.
Upload at least one image to the Gallery and set it as the Featured Image. This will be displayed next to the short summary and at the top of the Article when it is viewed (unless it is hidden).
Add content using the WYSIWYG Editor.
Click "Save" to finish creating the Article.
Click "View" to see the result.
Similar to Pages, the Security, Layout, Visibility and URL of Articles can be customized. Refer to the "Creating a Page" section of the guide for details.